Tall Ships Yngel
Welcome to children's Tall Ships! "Tall Ships Yngel" is a part of the festival that focuses on activities for children and families. We want everyone, even the youngest ones, to experience the diversity and fun of The Tall Ships Races and hospitality of Bergen as a host port.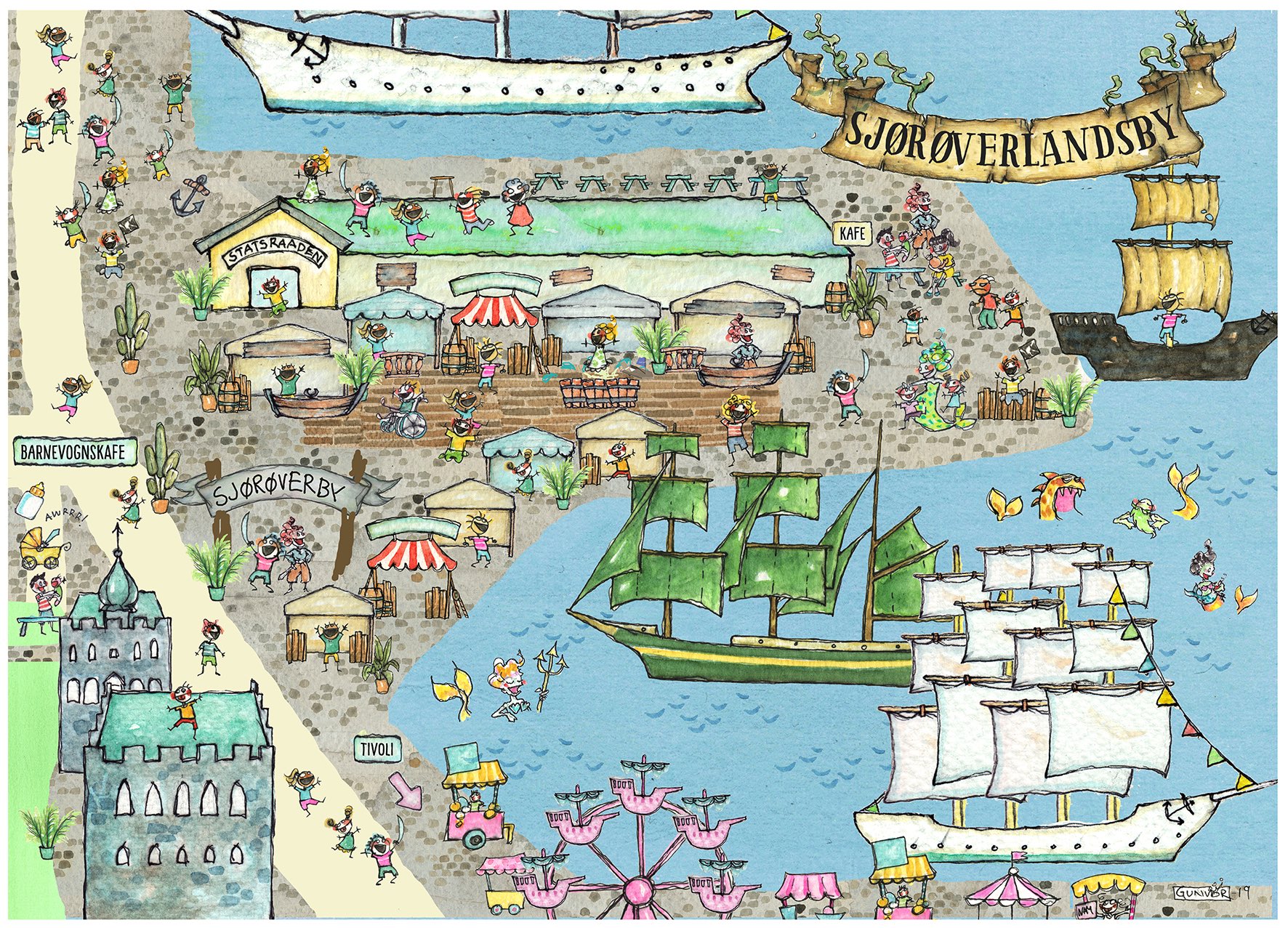 "Sjørøverlandsbyen" – our very own pirate village
The official pirate village will be located at Bradbenken. Here you will find various activities and exhibitions throughout the days for both young and older audiences who want to enjoy their day in otherwise fun surroundings. Stop by to have a look, let the little one take the boat driver's license, learn how to tie knots and ropes and make knitted boats.
On Sunday we will, among other thing, get a visit from Passion for Ocean, who will bring along an aquarium and marine biologists who will tell about the various animals and plants which can be found in the sea. "Tidsreiser" will also stop by and arrange pirate games. On Thuesday we will get a visit from our very own mermaid! If you need some time off, there will be an area for you to sit down, relax and enjoy your coffee.
Pirate party – arrr!
Shtandart and Atyla invites to treasure hunt and pirate party 22nd and 23rd of July. Your little pirate is guaranteed a fun and memorable experience!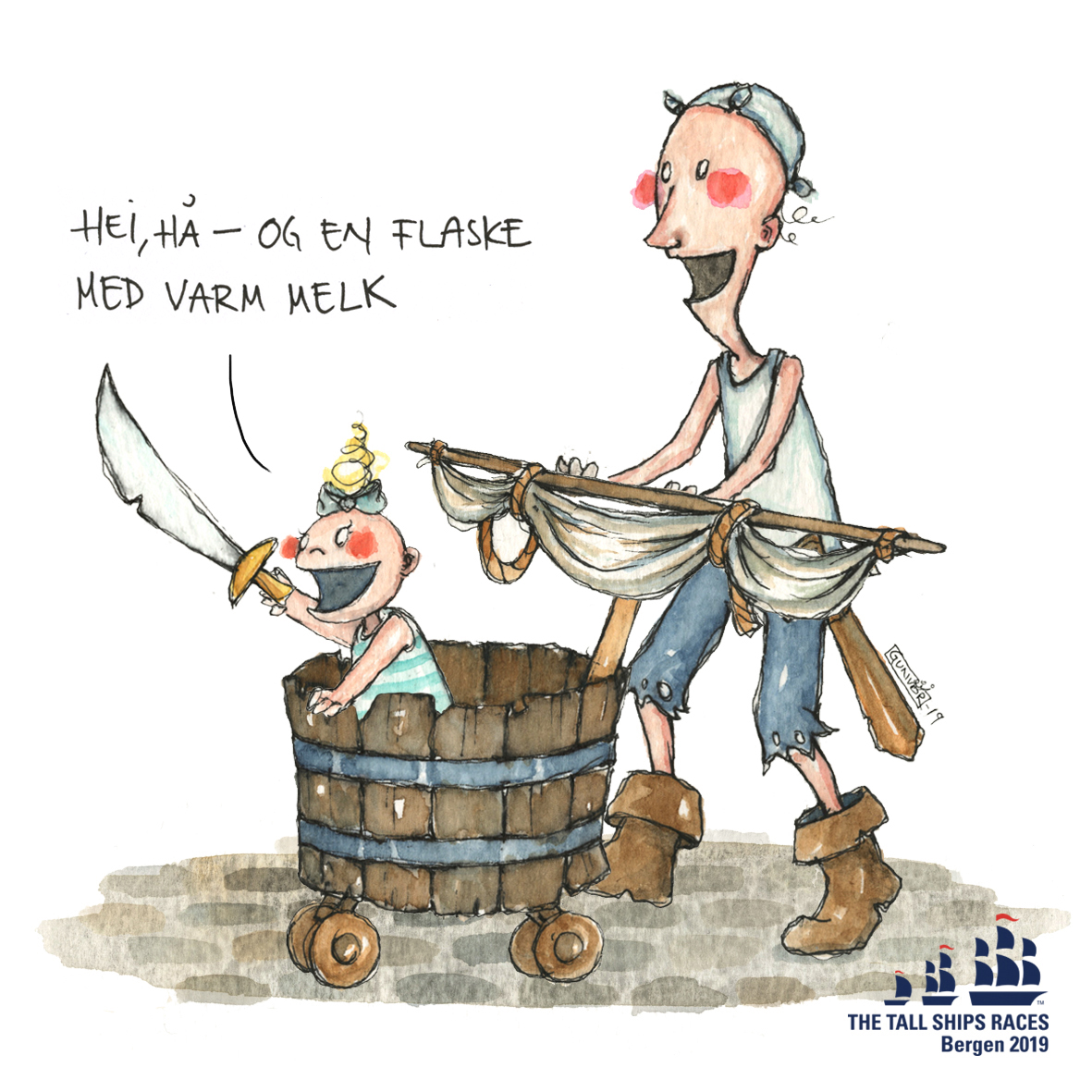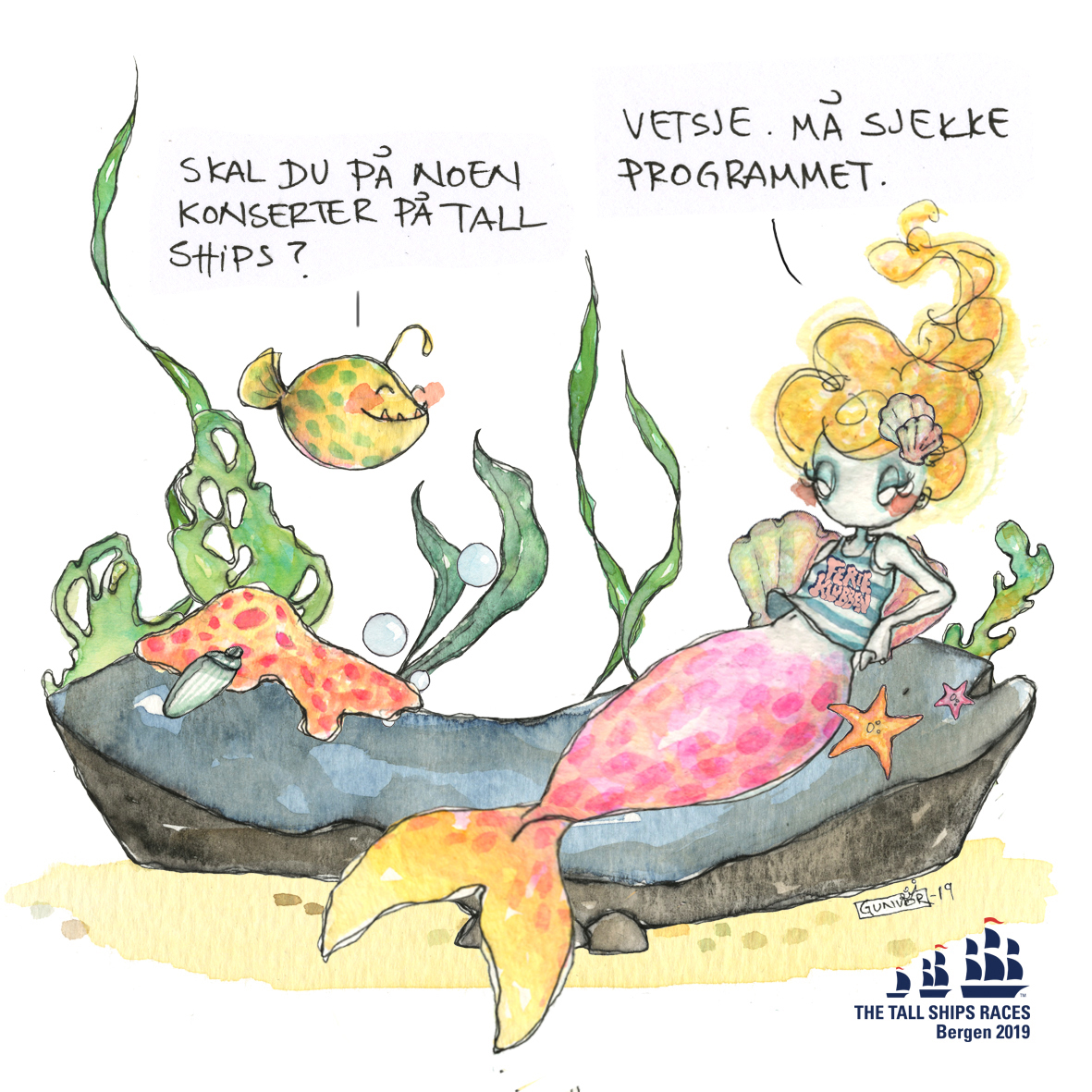 Concerts
We also offer cultural experiences for the little ones! Stop by Koengen to enojoy concerts with the following:
Anna & Emma – This years winners of MGP jr. with their song "Kloden er syk"
Vilde & Anna – Winners of MGP jr. in 2016 with their song "Vestlandet"
GUTTA – Boy group from Frekhaug
Serlina – Captivating songs with honest lyrics #nofilter
Zing Zang – Studio and vocal center with their new album "Drømmeønske"
Let the little one run around on the tivoli next to Koengen or the trampoline park at Holbergskaien, enjoy the view from the ferris wheel at Festningskaien, take part in the activities and entertainment in the pirate village, and sing all you got during the concerts at Koengen. There will also be food to buy in the food trucks if hunger decides to stop by. See details in the programme below, or have a look at the Facebook event. See you 21st to 24th of July!