Dinner on deck
When The Tall Ships Races finally is back in Bergen 21st to the 24th of July, five of the majestic ships turn into restaurants. Enjoy a lovely dinner on board one of the ships and experience the amazing tall ships atmosphere.
There will be catering, an open bar and entertainment from the Bryggen scene throughout the evening. The bar will be open until 11 PM every night. Thuesday July 23th, the opening hours are extended to 11.30 PM so you will have the opportunity to enjoy the closing concerts and the breathtaking fireworks above Vågen from the ship.
Tickets are limited, so make sure to book in time.
BIEN I VÅGEN: SØRLANDET & ALEXANDER VON HUMBOLDT
Open: Sunday, Monday & Thuesday
Entrance: 5 pm – 11 pm
Catering: Bien restaurant will be serving their buffet from 6 pm until 8 pm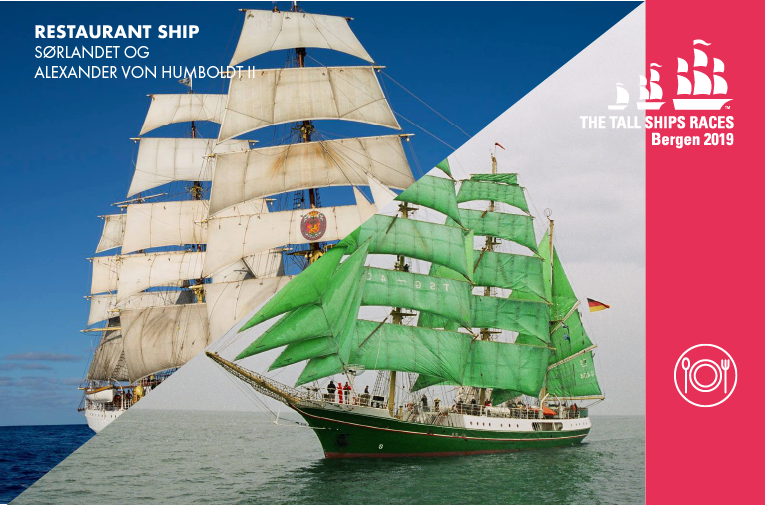 CHRISTIAN RADICH
Open: Sunday, Monday & Thuesday
Entrance: 5 pm – 11 pm
Catering: The ships own seafood buffet will be served from 6 pm until 8 pm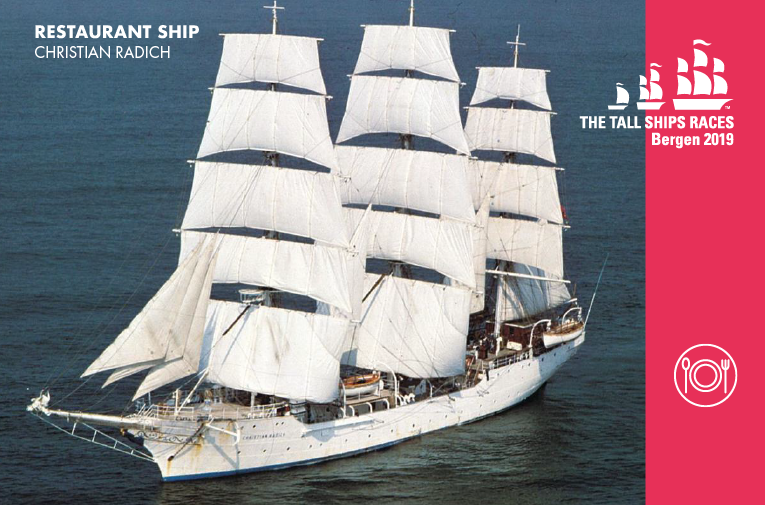 WYLDE SWAN
Open: Monday & Thuesday
Entrance: 5 pm – 11 pm
Catering: The ships own buffet consists of both cold and warm dishes and will be served from 6 pm until 8 pm