Become a Trainee
As a trainee, you will meet young people from other countries with completely different backgrounds and will be part of the teams competing, sailing and taking care of each other in all kinds of challenges and weather conditions. Experience the ocean and the community on board and come home with new experiences and friendships. 
Do you want to become a trainee?

If you think this sounds exciting, you can report your interest via the link below. You are then applying for a trainee position between Fredrikstad and Bergen, or Bergen and Aarhus in 2019. Your deductible will be 3500, – but it will also be possible to apply for full financing. All meals on board as well as trips to or from the destination are included. The total value for the trip is NOK 15,000, – The number of seats is limited, so early registration is recommended. Wondering what it's like to be a trainee? Watch the movie at the bottom of the page!

Sign up: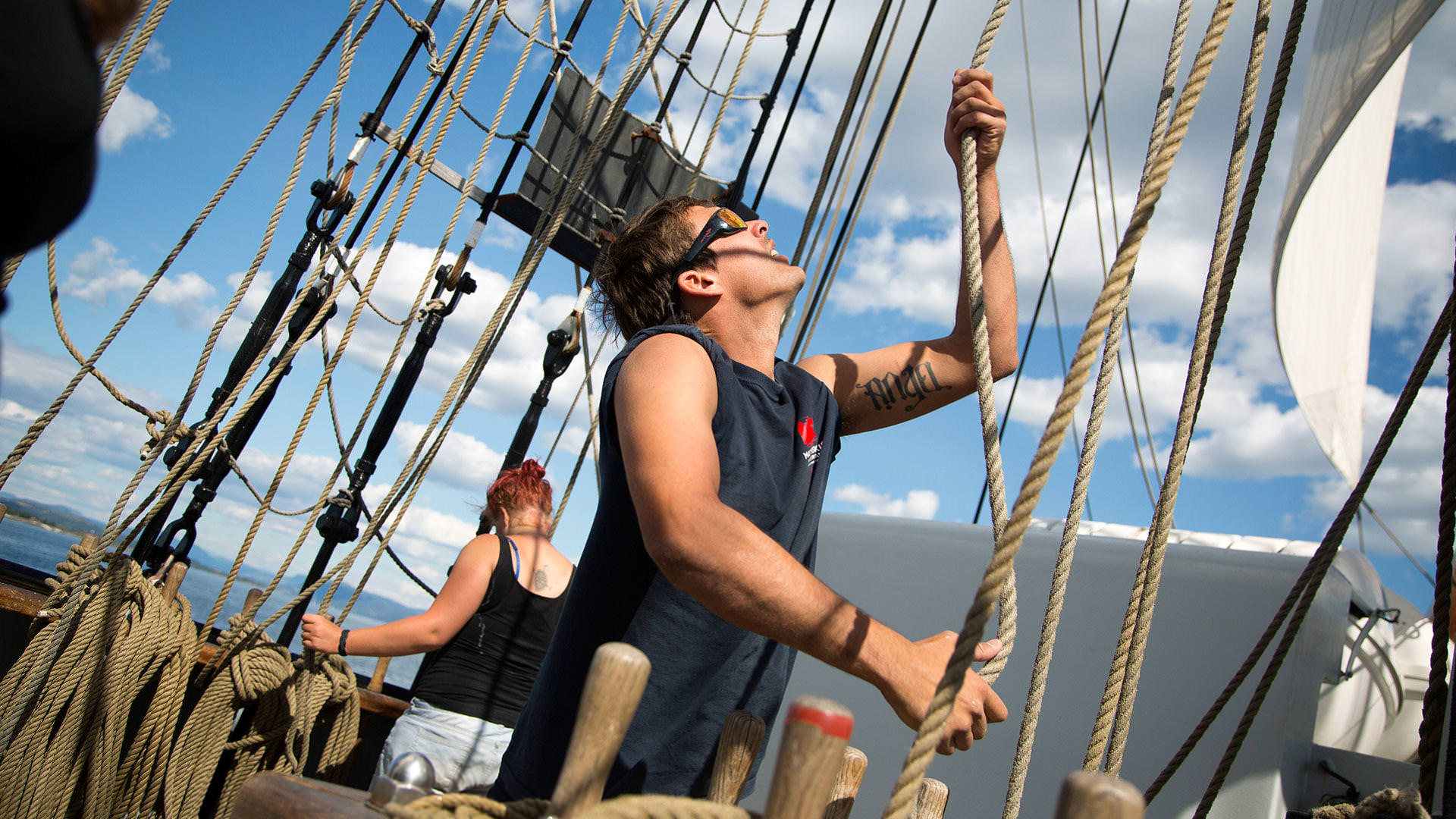 Se filmen fra Sail Training International
Watch the film from Sail Training International